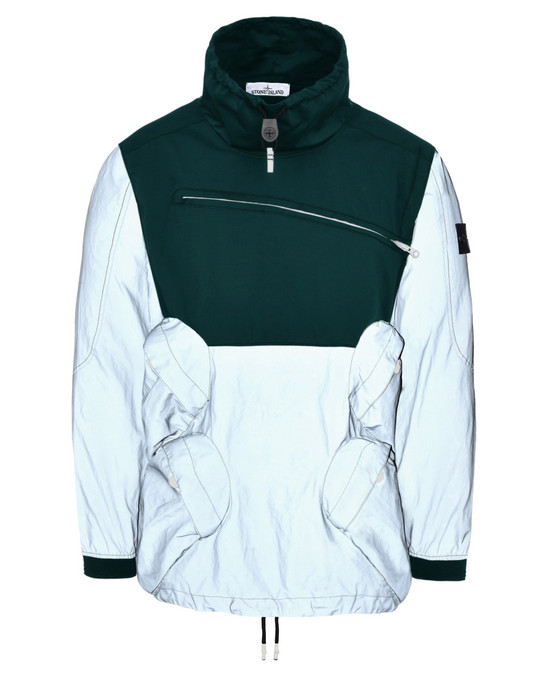 44999 GARMENT DYED PLATED REFLECTIVE WITH NY JERSEY-R
EUR
595,00
EUR
850,00
-30%
Seleziona colore:
Colore selezionato:
Per il colore visualizzato non è disponibile nessuna taglia
XL

Disponibilità limitata
GARMENT DYED PLATED REFLECTIVE WITH NY JERSEY-R: Anorak realizzato in due tessuti esclusivi, ingegnerizzati Stone Island: una tela di nylon con una spalmatura altamente rifrangente, tingibile in capo, placcata con un bagno di resine che incorpora migliaia di microsfere di vetro

e resistente all'acqua e al vento, e un doppio strato di jersey di nylon con membrana performante all'interno. Il capo finito è tinto con specifiche ricette di tintura che colorano le parti tessili del capo rispettando la superficie riflettente. L'aggiunta di uno speciale agente al processo di tintura rende il capo anti goccia.

Leggi di più

Composizione materiale principale:

47% Fibra di vetro, 36% Poliammide, 17% Poliuretano

Hai a disposizione due metodi di spedizione: Standard o Express, a seconda delle tue necessità. Inoltre, grazie all'opzione "Ritiro in Store" puoi scegliere di ritirare il tuo ordine in uno dei negozi Stone Island. Il servizio è gratuito.

Forniamo un servizio gratuito di ritiro del reso: puoi richiederlo entro 14 giorni dalla consegna. La rispedizione è facile e veloce grazie all'etichetta di reso prepagata inclusa nel pacco. In alternativa, puoi rendere i prodotti in uno dei negozi Stone Island presenti nel Paese di spedizione. Il servizio è gratuito. Trovi maggiori informazioni nella sezione Resi.

44999 GARMENT DYED PLATED REFLECTIVE WITH NY JERSEY-R
-30%
EUR
595,00
EUR
850,00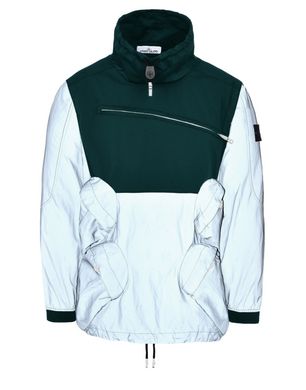 44999 GARMENT DYED PLATED REFLECTIVE WITH NY JERSEY-R
Fabric research and treatment
Style
Parte superiore del capo in NY Jersey-R: collo camino con coulisse, zip diagonale che facilita l'indosso.
Parte inferiore in tessuto Reflective: Due tasche a soffietto poste in diagonale, con patella chiusa da zip nascosta e automatico.
Aperture sotto le maniche, chiuse da zip. Carré in vita sul dorso, con prese d'aria. Banda elastica ai polsi. Coulisse sul fondo.